Hey!
I need a logo for my group called Coral Coast Community.
ABOUT THE JOB
As a logo designer, you will make 3 Logos, Examples are below.
TRANSPARENT LOGO
This logo must be transparent, Something like this:


LOGO
This logo may have a background, Here is an example.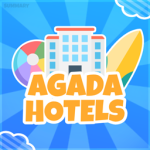 HOTEL LOGO
Just a transparent hotel logo.
PAY
You'll be paid about 25 R$ per logo. Talk can talk more through DMs.
CONTACT
If you wish to do this job, Please dm @B00PUP