Hello!
I was updating my profile when I noticed that my logged in devices are duplicated.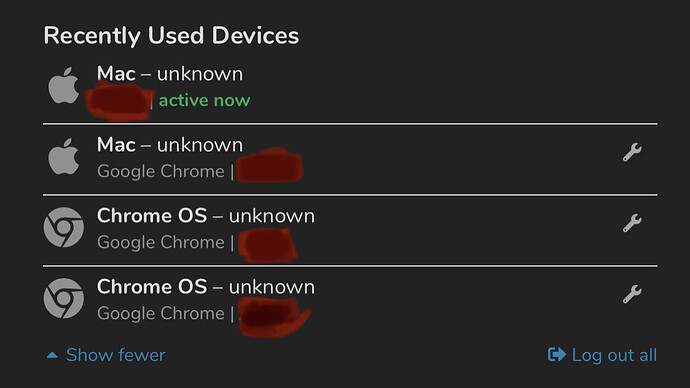 I'm only logged in on a Chromebook and a Mac, yet it duplicated the Chrome OS part and says I'm logged in on a total of 4 devices.
It's also a bit inaccurate because I'm using an iPad right now, not a Mac.