Here you can post all of the silly things you've made with scripting!
I've always been more of a professional scripter within Roblox, so I've always scripted the things needed inside of hotels/cafes.
Cough Cough
Why- Why do you ask?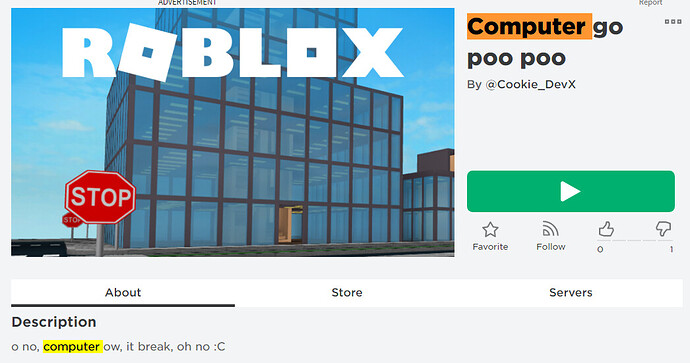 ( I was a budding game designer)
When I was younger I made a game that would repeatedly spawn parts until the game crashed.
Interesting game idea I had, didn't get much traction though.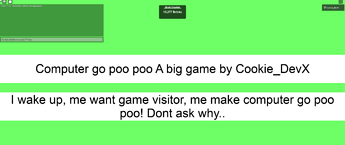 Looking back on this, that amount of cringe building up is unreal.
If you removed the UI, this is what you would see: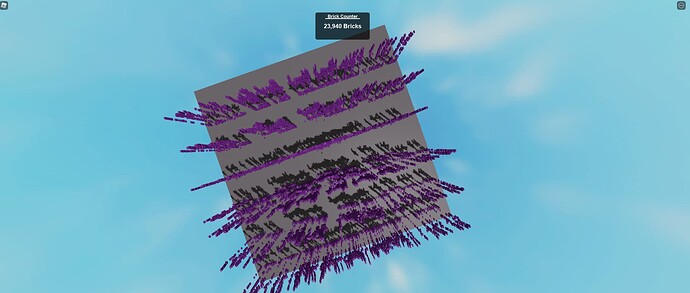 For some of the veterans that remember when roblox would always crash, this is where this game originated from.
---
Very silly, but yeh, this was the very old cookie!

Cringe on this: Kill Siren Head! CRINGE. The description is: DO YOU SMELL HIM? DO YOU SEE HIM? ITS SIREN HEAD! GO TO THE HUT AND GRAB A GUN TO KILL HIM. I cringed so hard on this…

Yeh, our old games are funny.
Ikr, that's why I created it lol
Maybe in your game cookie, you could add a button where you could see what's going on in the background
Lol in @cookie's game I hit 1000 ping on ipad
It's 100% not a game, lol.
I made a game in 2017 which was a free model of a rocket

and some music from sonic or somewhere

It got like 10,000 visits in just 48 hours. I was about to make a 5 year anniversary update as i didn't update it since 2018 but my account which I made it got deleted a few days later

I appealed and they said they wont give it back
That's quite sad, worst thing I ever made was this hotel, completely of free models - Worst part - I thought it was good…
I would send pictures but i had to reset my PC, which had my 2017 pics. Only like two left were on my one drive which was just roblox studio screenshots of my brothers map.
I got a ban for a day in roblox from trying to make people leave the bedwars match by saying: OMG GUYS I DID /LOBBY AND NOW I HAVE HACKS!!1!
the auto ban actually thought I had hacks and then I got banned lol
Try appeal, Roblox appeals aren't as bad as they seem.
Like Cookie said I think you should appeal. Even though your account is probably gonna be unbanned sometime soon if it hasn't already been unbanned you might want to still send in an appeal for them to take it off your record. I had to do this with multiple decal warnings and unlike Discord's appeal system Roblox actually responded this time, and properly too.