There has been a major count increase of these accounts called "Account Forgotten":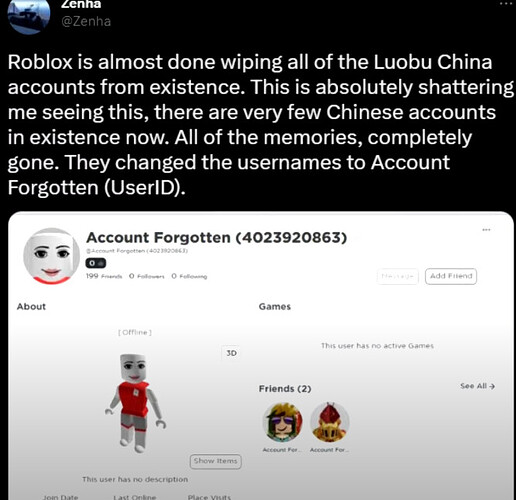 They made a separate platform for players in China to access, the entire platform was cornered out and only people inside of China would be able to play with their country.
For one year it was alive until they killed the entire platform. They just deleted Roblox China. I don't know why they aren't deleting the accounts but changing them to "account forgotten".
This is sad and many memories will be lost. I think they are forgotten so that all of the data arund them can be deleted.