Well, this isn't a topic we were hoping to see EVER.
But, here I am saying this in confusion.
Outrageous Builders Club hat has now gone limited.
Think I'm joking? Well, here you are: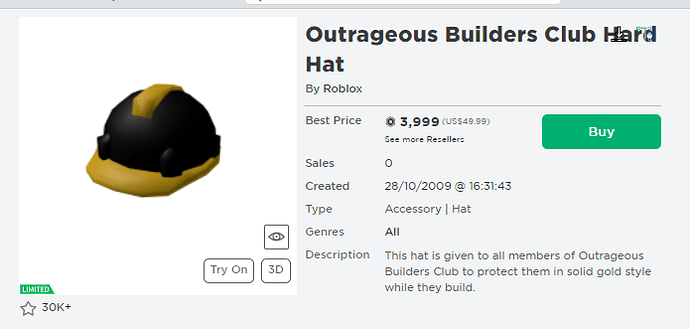 This can confirm, Roblox could be doing a Memorial Day sale, and that other builders club hats could be going limited.
What do you all think about this?