Hey there, everyone!
Recently, we've received confirmation from RTC on Twitter that Byfron will not block the usage of Roblox shaders and FPS unlockers!
We can see in the tweet below that RTC Twitter confirms the news;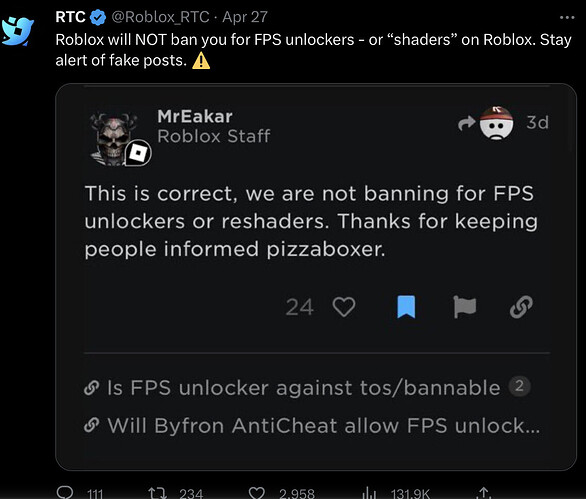 This is great news for Roblox players who love using shaders and FPS unlockers, because those players have been beyond worried for the past week when Roblox announced that Byfron will be begin to roll out to Roblox players worldwide.
What do you make of this? Looking forward to hear your thoughts below!