Imagine if you could call somebody in Roblox, doesn't that sound like a stupid idea.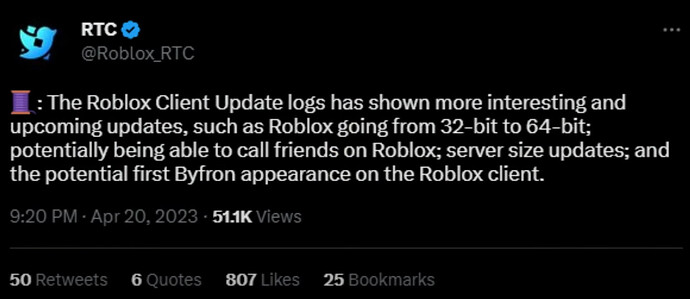 We all know how much of a security hazard that could be.
There are different types of calls and statuses that are inside of Roblox's logs, such as:
Notifications for missed calls

Statuses for either Idle, Ringing, Active

Participation Statuses: Invited or Joined

User Presence Type
Right now it seems like Roblox is just messing around with being able to call friends on Roblox, which I don't know, I'm not sure if I like the idea of that, but nobody really knows exactly what the people have in mind. This could be something that completely doesn't happen.
I hope if they do release this it will be as secure as possible. What are your opinions on this everybody and what are your bets on what you think it will be?