Hey there!
If you own an iPad, or iPhone, you probably know that apps can update automatically!
However, if you don't have a lot of patience at some point, you can also manually force an app to update. For example, I wanted to play Minecraft 1.18 right away when it released, so I decided to manually update that app.
To be honest, not a whole lot of people actually use this feature, but it could come in handy, especially when you need to update an app of yours quickly.
Here's how you do it. First, head over to the App Store and click the profile button as shown below;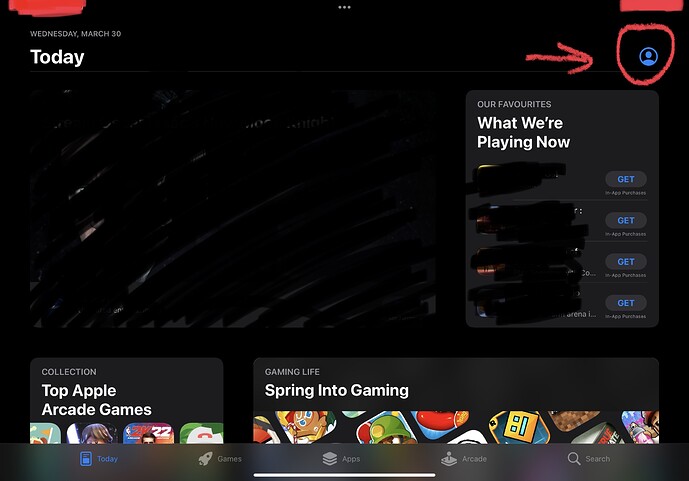 Next, scroll down until you find this screen. Instead of the 'open' button, you may see an 'update' button instead beside the app's name!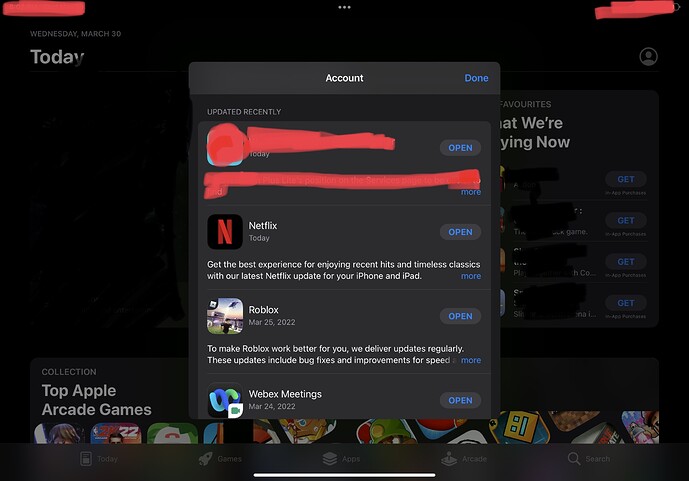 (Parts of the images are concealed for privacy reasons)
Hopefully you found this useful for auto updating your apps!
Regards,
@OH20_rbLX