Hello guys!
Here I will be teaching you how to revert your game to a previous version in case your game got corrupted once like mine.
Open your game in the ROBLOX web.

Click the three dots and open "Configure Place."


Next, hit "Version History" to see and revert to previous versions!

Now, revert to the version you desire. A checkmark indicates when that version was PUBLISHED, and no checkmark means that version was SAVED to ROBLOX!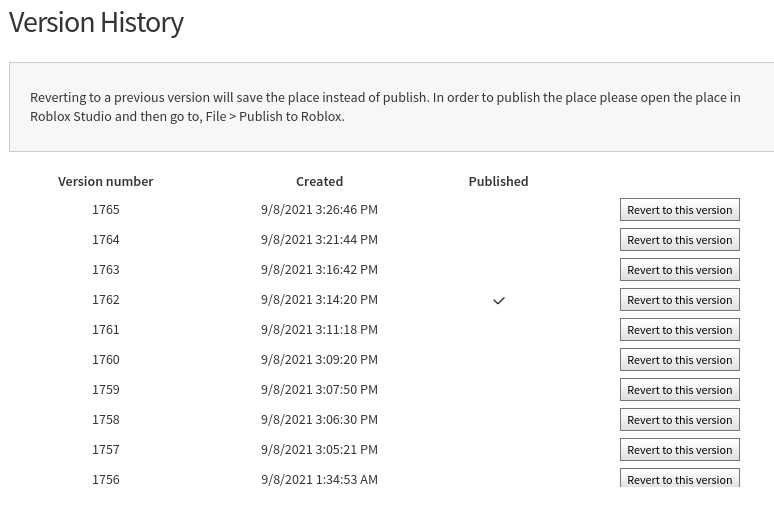 Yes, the checkmark saved my game's life by the way …

Any questions? Contact me through Discord. OH20_rbLX#2124.