Hey everybody!

We've had some crazy roblox news come in. Welcome to Blozburg is one of the biggest games in roblox and apparently it's been bought for 100 million REAL US dollars.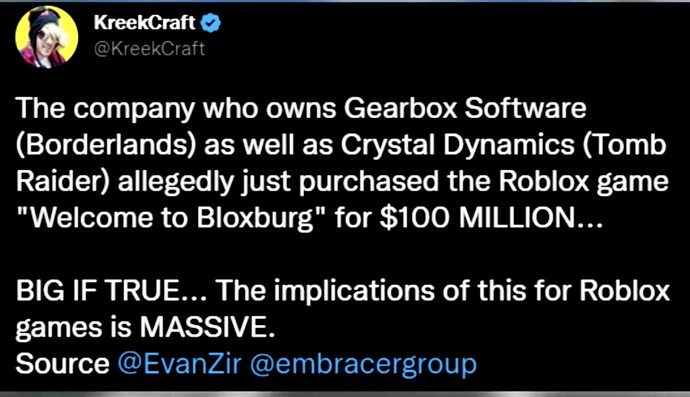 It seems this company has never owned a roblox game and this is the game they chose to bought this is a pretty big step for them. It could be that they continue to have coeptus (owner if bloxburg) continue to develop but nobody is quite sure.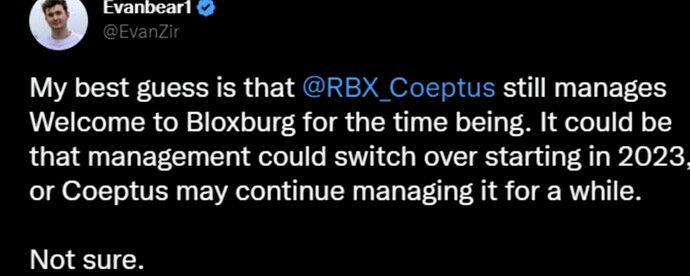 It's crazy how we have seen this game grow and now is being sold for a presumed 100 million USD, how do you think this should go. And do you thing it was tos friendly, I would love to hear your opinions down below!