Hello!

If you've ever explored the realms of the roblox "create" section you may be aware of the "Developer Stats" page, this gives you insights into your game and gives you a basic understanding on what is going on within your game.
Roblox has recently announced that they will be releasing a new analytics panel. Roblox explains how they are developing & building upon a new panel, this panel will have KPI's (Key Performance Indicators), a UI revamp and many cool features that may intrigue you.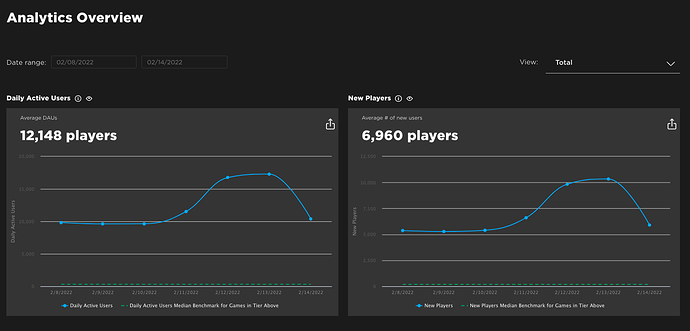 (Even he previews look very modern and nice.)
This is what roblox officially states about the new analytics feature, I would highly recommend reading the documentation if your looking in to it.
---
Analytic Dashboard Features
The standard dashboard covers KPIs in two key areas now: engagement and retention.
Engagement KPIs include: DAU, New Players, # of Sessions, and Total Playtime.
Retention KPIs include: D1/7/30 Retention, and D1/7/30 Stickiness.

Retention means any new players who came back on the 1/7/30 day after their first session.
Stickiness means all players, both new and existing, who came back on the 1/7/30 day.
Check out our documentation to learn more about the KPI definitions. More categories such as Monetization will be added in the future but let us know below if there's a category you would like to see added!
---
Roblox's Official Statement on the new features
---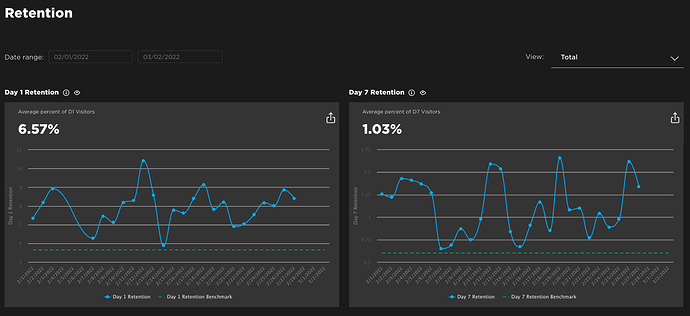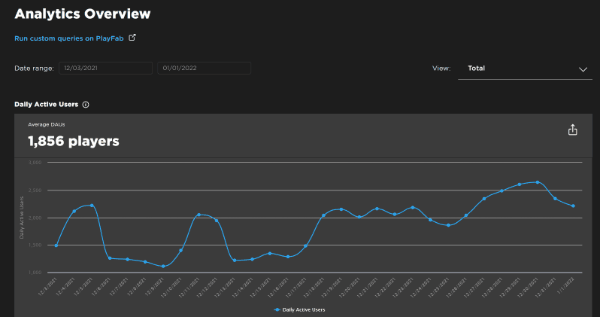 ---
How to activate the system?
At the moment this is the only way you can activate the system:
---
How Can I Activate the Dashboard?
Our system will automatically enroll experiences that meet the criteria on a daily basis. Right now, the dashboard is available to any experience with 600+ DAU (daily active users) and 600 play hours in the past 7 days.
Once enrolled, you will be able to see an "Activate Analytics" button on the overview of your experience on the Creator Dashboard .
After you click the button and agree with the Terms, your experience will start automatically sending out events for calculating the KPIs and you'll see data being populated starting the next day.
We hope you can take advantage of the analytics dashboard and improve your experiences more efficiently! Please let us know if you have any feedback. To learn more, check out our full Tutorial here.
Happy building,
The Roblox Creator Services Team
---
What are my views on this?
Wow, I think roblox has done excellent on developing and thinking of creating this, analytics are key

to improving upon your game, having more detailed analytics can assist developers with knowing what they have to improve on.
I'm really looking forward for this to be fully released.
---
Over to you.
What are your views on this?
Will you be using it?

Do you think it's necessary?
I would love to hear your opinion down below.
Happy Posting,
@cookie