Thanks to my wonderful friends at RobloxTrackers, we've had news of a new "Collectibles" type of system, apparently internally known as "Limited 2.0".
Collectibles can be resold by Premium subscribers after a holding period.
Here is a beautiful graphic provided by them: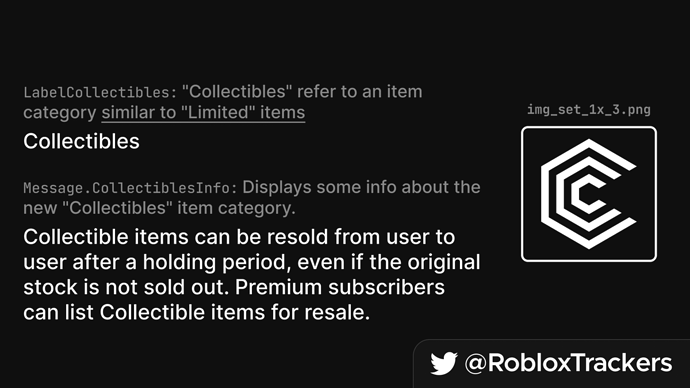 Personally I'm not certain why this is coming but we can't be sure, as much of this is just a prediction. I wonder what the need for this and the logo kind of looks like the roblox premium logo.
I wonder if this is just a rebranding like Builders Club to Premium.
Text relating to Collectibles first appeared September 15th, 2022. The icon first appeared January 13th, 2022. It is unclear at this time whether existing Limited items will become Collectibles.
I'm going to be curious on the outcomes of this, what are your opinions on this & what should happen?