Roblox has recently been banning people from VC who have never ever used VC.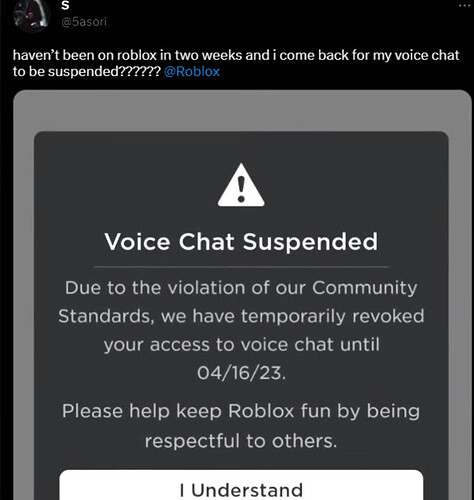 Many people are getting these terminations just because they have voice enabled, not because they've been speaking, and I believe this is once down to Roblox's terrible moderation team.
I believe that because they have to do a force amount of quota, they may not be properly reviewing voice recordings, which leads them to take these quick shortcuts.
People are even getting warned to disable the voice chat feature, so that' you don't get banned.

If you remember this, yes, it still hasn't been fixed.
I think Roblox should be fixing this as soon as possible, as this may start to become a serious issue for many.