Hey everyone!
Around January/February, I purchased 3 limited items. Instead of selling them, I decided to wait until my birthday, and then sell them, to see how much profit I could make!
I've been tracking my RAP on rolimons.com for a while now, and currently, my RAP surged up a lot, more than I expected!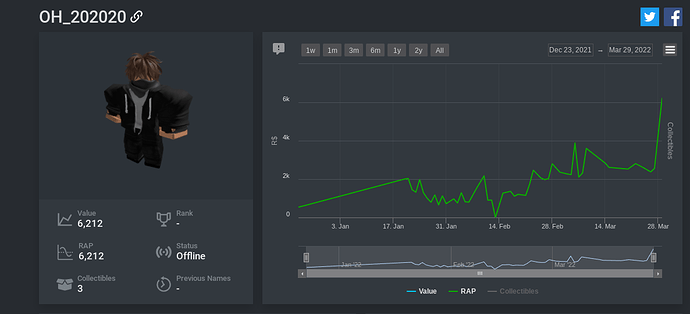 However, in the past few months, my RAP was also sliding. So here is my question; should I sell them in about 3 months, or should I wait longer before selling them?
Since the limited items I own are also winter-related items, I could sell them during the winter months as another option.
Would like to hear yoru suggestions!


@OH20_rbLX