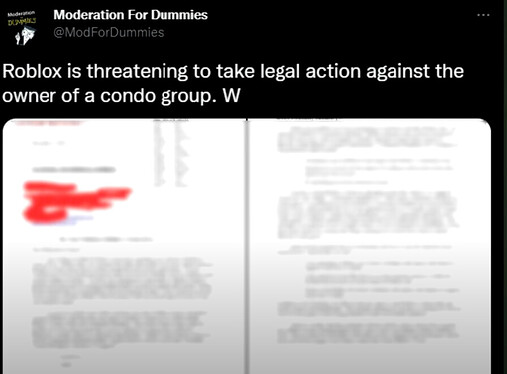 After such a long time, roblox is taking action against a very prominent issue.
Here is the most accurate definition of a Condo provided by ChloeGames:

There's been countless news articles about this issue and public exposures but now I think Roblox has simply had enough & are taking legal actions.
This person has been making "Condo" games on repeat & as soon as the game is terminated the user just makes another one. So, it's essentially impossible to stop these people.
Apparently, this person had a discord server to this & I suppose that's the way roblox found them.
I reckon this warning will be enough to scare this user off, opinions?

Any hopes or opinions on this how this would go down? - I would love to hear!