Greetings, Cookie Tech community!
Recently - ROBLOX made an update to their Terms of Use and Roblox Name and Logo guidelines. This created various updates, all related to the licensing of Roblox assets.
This prohibited the use of the Roblox logo, with minimal exceptions, as long as you're granted permission.
ROBLOX gave the following example as to what would be acceptable for use on off-platform advertisement: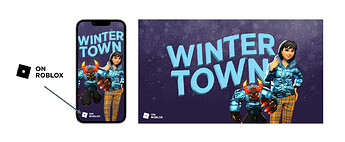 This also prohibited the use of R6 avatars and limited the use of R15 avatars for commercial purposes–requiring content creators to use rthro avatars or heavily customized R15 avatars.
Additionally, this made it so ROBLOX creators could not use "Bloxy", "Blox" or other Roblox name variants in their names due to the confusion with affiliation.
Along with this update, Roblox sunsetted the star program–a way for Roblox YouTubers to be supported, and gain Robux by getting a star code (and somehow exempt from bad support, although they won't admit it). This could cause issues for star creators as they will now need to purchase Robux themselves, instead of getting Robux from people making purchases with their star code.
Let me know what your opinion on this is-and do you think that Roblox just keeps getting worse?
Signed,
@cam; moderator