Hey there everyone,
Ever since yesterday, a team of hackers or an indivisual hacker, hacked a lot of inactive accounts that have been inactive since 2017.
I am here to remind you to ensure your Roblox accounts are safe, as these hackers are continuously targetting inactive people with a lot of limited items.
However, this does not guarantee anybody's account safety, these times are very dark for Roblox. This is very insane, it is literally a hacker month. First, we had jenna, tubers93, DirectorVivian, and now this.
How this hack works is currently unknown, but I do have a list of whos accounts were compromised (credit to @RBLXTradingNews on Twitter)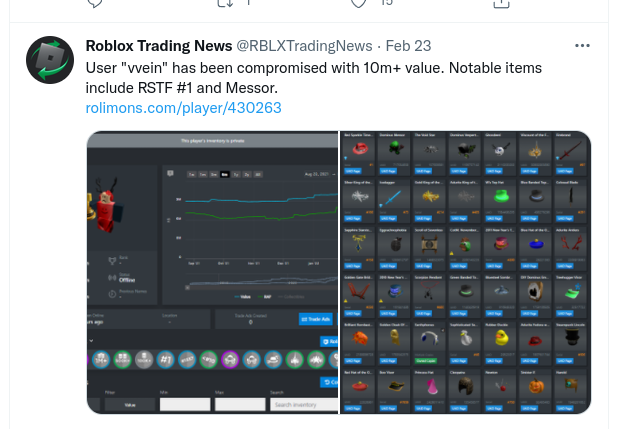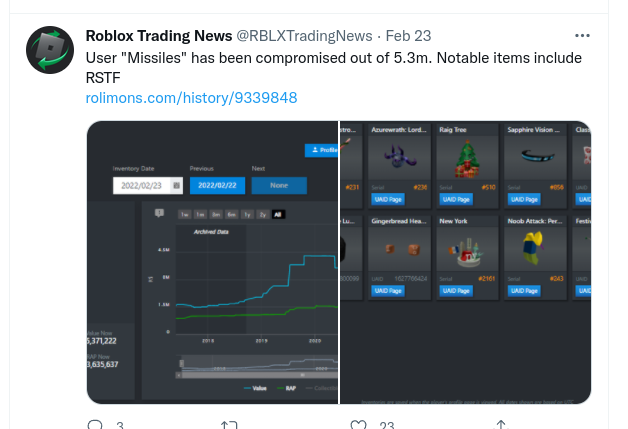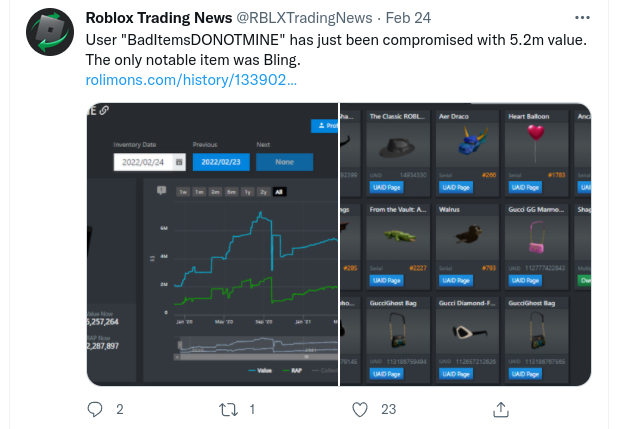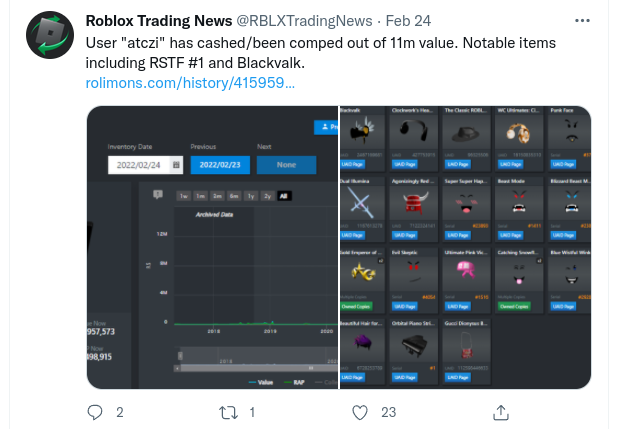 These are just some of the accounts that have been compromised, notice that they have very expensive items on them.
However, as I stated before, this does not guarantee anybody's account safety. Yesterday, five accounts were compromised within 10-15 minutes.
With this information, I urge everyone to ensure that their Roblox accounts are safe and prepare. Anything could happen.
If your account has a lot of Robux in it, keep a very low profile until Roblox gets onto this situation and find out who is behind all this.
Stay safe,
@OH20_rbLX