Hello, cookie tech forums,
It seems that a user controversial YouTuber, also known as Xonnek was originally on-stage for being allowed into the Roblox star group (A group where YouTubers are recognised on Roblox) after doing abusive things.
After a lot of nudging at Roblox, they eventually removed him from the program, we've now got new news of another incident involving him, his YouTube is now on sale on fameswap.com selling for $26,000. That's crazy - this is almost guaranteed against YouTube & Roblox TOS.
Xonnek claims he is selling his YouTube account as he is "not making enough money" from YouTube videos so he's now moving to the platform known as TikTok.
On the site, fameswap this is the description of his post: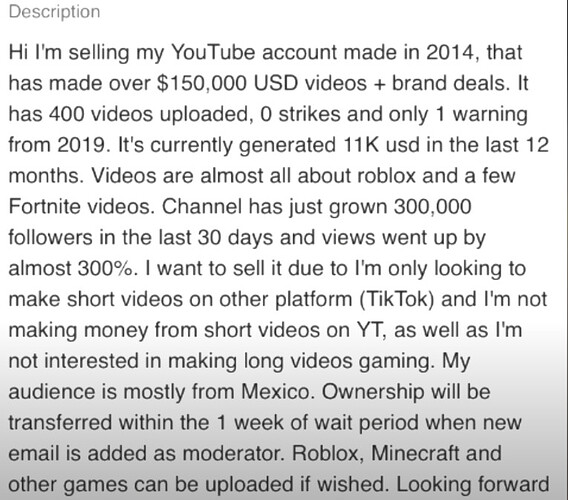 The fact that he is almost fully driven by money is something that is not a great look for him.
What are your views on this, it seems YouTube is not doing enough to shut down the site (frameswap) which is breaking multiple YouTube ToS & the 150,000USD is not a great selling point as he's the one who has received the 150,000 USD.
Thanks for reading, I would love to hear your opinion on this!