How do you get the Wiki Editor Badge but I don't know how to get it. Does anyone know how to get it?
I have no clue actually! Only our owner and a Moderator has it! If I find out more information I will let you know!
Pretty sure you have to edit this post to gain the badge!

Indeed you do! This is a nice badge to go and earn for you all!!
Staff can setup wikis: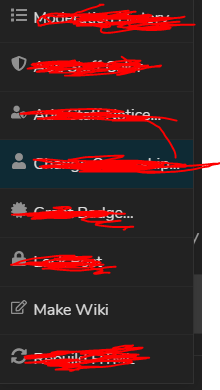 Can we now??
I'm looking forward to this!!!
I should remove that topic as it was really just a test, we have no sue for a wiki just yet.
Omg, Cookie just removed the post right when I went to the post lol
Lol. It was removed about 5 minutes ago I believe.
The badge is meant to be rare, so you have to get it while you still can!
Not rare, just something that should be earned.
Not something that should come from a test post.

Oreo got his from a test post and might even release a Wiki Badge soon, who knows