Let's be real - Games are ruined when hackers come and use their terrible tools to cheat and win the game.
The update in question is related the highly popular roblox FPS game - Arsenal.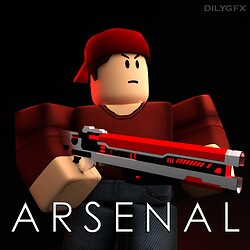 Now the update that is in question is called "Premium Servers". Now this name is a bit confusing as Roblox Premium is a service that you must pay for to get access so it seems that this may be a paid feature.
If you join Arsenal you may see this new button called "Premium Servers"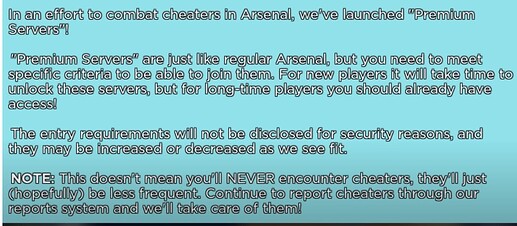 This is quite a smart idea and must be based on a certain amount of statistics:
Kills
Hours Played
Arsenal Level
I think this is a quite clever way to counter the major exploiting problem, I mean some dedicated hackers will still try to get into these servers, but the solution is going to be quite substantial.
This adds more pressure to Roblox Hackers that haven't already came from Roblox acquiring Byfron. We all hate hackers and I believe this was way overdue.
Hopefully we see more games adopt this feature in the near future.
Nice on Arsenal!