Hi everyone, Roblox recently got Byfron, one of the leading "anti-hack companies". Apparently Roblox is banning people so hard that you need to buy a new computer if you get banned from Roblox.
A hardware ban uses specific information unique to your computer to blacklist you from using a system, e.g: Processor identification numbers or something similar to that.
This is a massive deal, much bigger of a deal then an IP ban. Even when your ip changes (Your ip changes by itself every 1-5 days), roblox will still be able to tell it's you if you get hardware banned.

We first caught info from "RobloxTradingNews" (Twitter)announcing that roblox seems to be hardware banning people.
This is what user countered with, stating that this was not a hardware ban: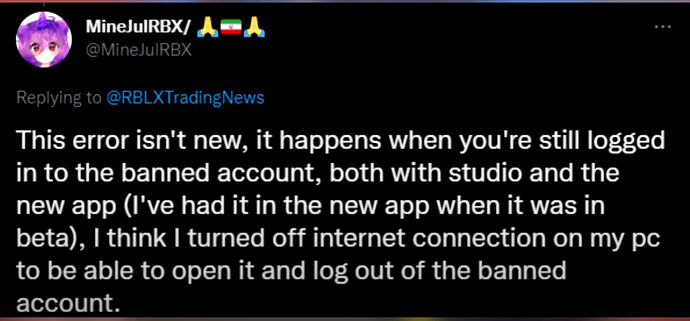 It turns out roblox does have hardware bans that are still used but they're extremely rare. This is something that scares me. If roblox does make hardware bans more serious & after they got Byfron, who may be making things a lot more advanced it's very easy to get caught.
Half the reason I barely use roblox chat is because the risk of getting caught out is too likely.