I honestly hate this, the avatar looks a bit weird and the background looks a bit weird (For the first custom GFX)
Was this made in roblox studio?
The avatar yes. Everything else on photopea.
Alright, I would highly recommend using blender & changing your fonts or colours, make sure to always use a good colour pallete.
Ok so, for starters I recommend using 3D Viewer! Its free in the Microsoft store and its really easy to use. It has really high quality (not as high as blender) but it still better than using ROBLOX Studio. They is loads of videos on how to make a ROBLOX GFX using 3D Viewer. Hope this helps.
I kept trying to use blender but once I exported it I wouldn't see the roblox character in blender, I followed the YouTube video on how to do it with blender but it didn't work.
Yes, this sounds better as blender didn't work, thank you!
Blender can be confusing at tines are you sure you did everything correctly?
Yes. I forgot the YouTube video link.
I would still recommend blender for optimal results.
Blender is always good for GFX, you get more of a cleaner look with the final results.
This may be a roadblock of the "3d viewer", seeing it is a "viewer" this may not be an option, I personally have no idea on how the 3D viewer works. However in blender your able to "remove backgrounds".
It looks very unrealistic, the leg is in an un-bendable position, in real life your legs can't do the post that your character is doing therefore it looks off, in addition to that, the left leg + right arm is hard straight & you can see the z-fighting in the arm.
Low how much better the limbs look here: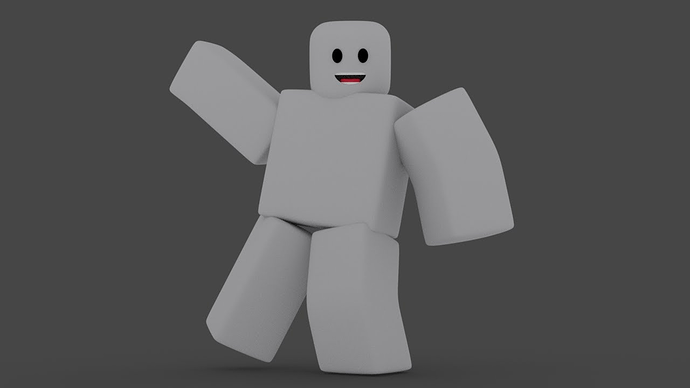 Ok. Thanks for the feedback!
Do you have an example GFX that I could recreate? I won't post it it's just to see how I would make it.